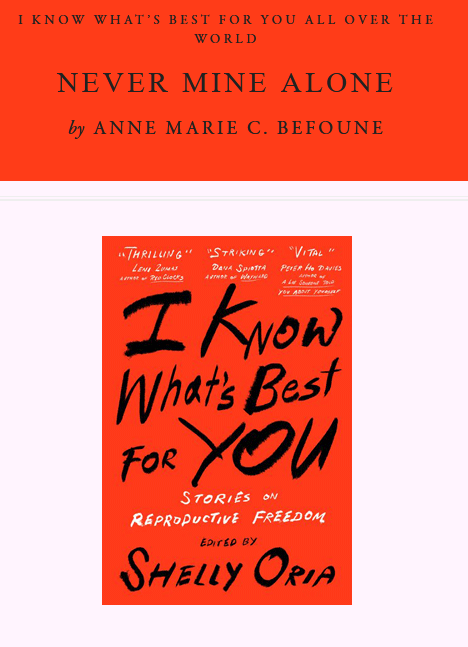 I Know What's best For You
This explosive, intersectional collection of essays, fiction, poems, plays, and more, explores the universality of human reproductive experiences, as well as their distinct individuality.
An enlisted sailor must choose between her military career and keeping an unexpected pregnancy. A mother of three decides to become a surrogate, but is unprepared for everything that happens next. A trans man's pregnancy forces them to approach their key relationships in a new way. A woman's choice to live a child-free life is put to the test when her husband's dying wish is for them to become parents. Forced sterilization camps line the borders of America in a dystopian future that may not be far off.
In their own unique and unforgettable way, each storyteller examines our crisis of access to care in ways that are at turns haunting, heartbreaking, and outright funny.
Read my piece here.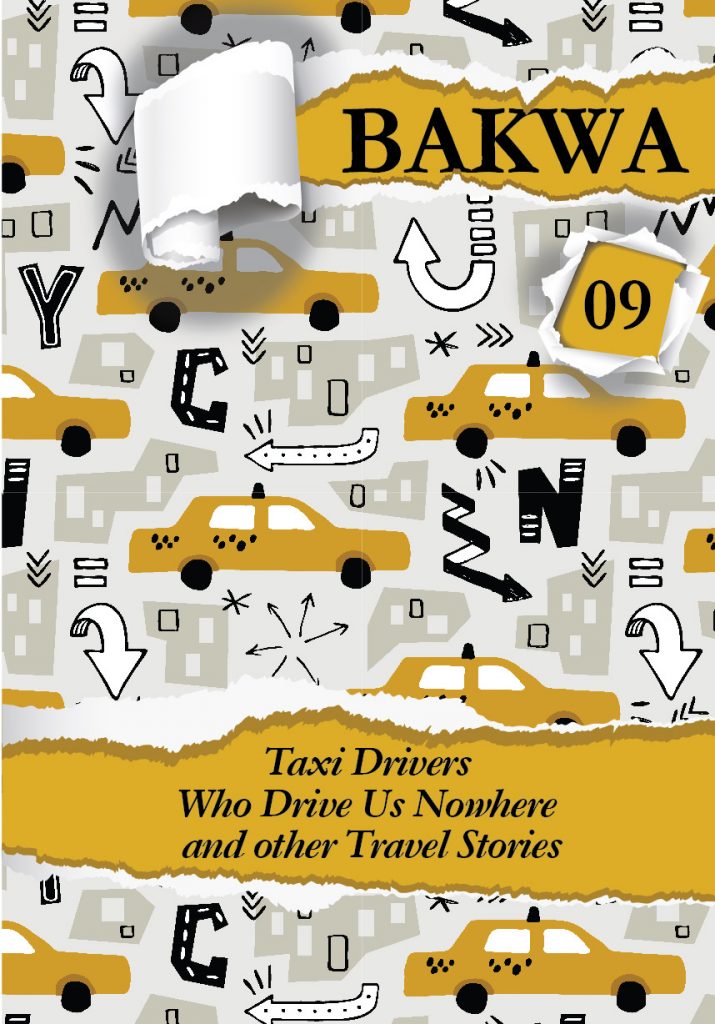 Bakwa 09: Taxi Drivers Who Drive Us Nowhere and other Travel Stories
In its first-ever print and entirely nonfiction issue, we explore what it means to travel as an African. Herein are stories about passport privilege and air and road trips to destinations diverse and peculiar—from Douala, Lagos, Lisbon, through Berlin, Sylt, Maputo to Kousseri. A journey down memory lane with the inglorious history of an airline, and a cab driver's unheralded analysis of Captain Marvel.
Bakwa 09 includes pieces from Florian Ngimbis, Anne-Marie Befoune, Yovanka Paquete Perdigao, Sada Malumfashi, Nkiacha Atemnkeng, Munukayumbwa 'Mimi' Mwiya, Howard M-B Maximus, Kay Ugwuede and Raoul Djimeli. It also features an online-only excerpt of the novel Whites Can Dance Too by Kalaf Epalanga.